Trusted Pressure Washing Specialists Serving Hillsborough, NC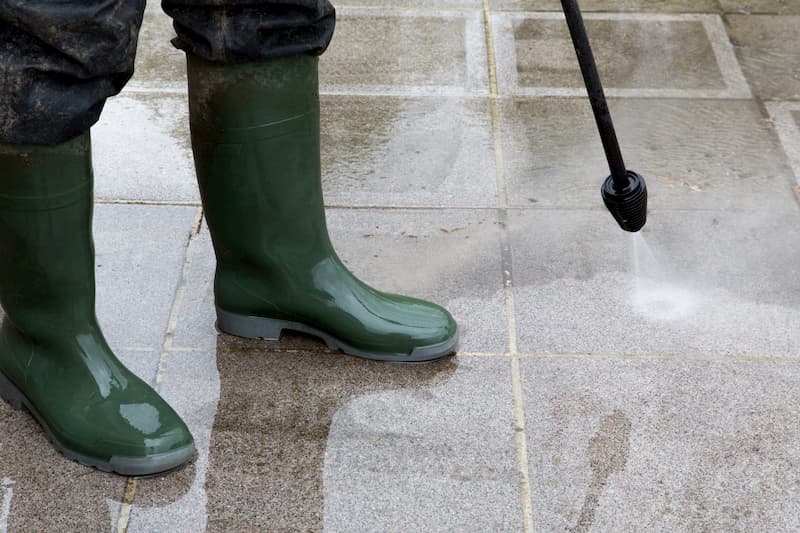 If you live in Hillsborough and you've been in need of quality pressure washing services, your search is over! Super Clean Power Washing LLC is here to serve you in Hillsborough with services that will knock more than just the dirt off your driveway! Check out some of the services we have available for you:
Driveway washing
House Washing
Sidewalk Cleaning
Concrete Cleaning & Sealing
Holiday Lights Installation
Commercial Pressure Washing
And More!
With those services and the track record we've built for ourselves, you can trust that Super Clean Power Washing LLC here in Hillsborough will deliver you the best in pressure washing services and leave you more than satisfied with the results.
Take a look at the state of your exterior surfaces and really think about how you wish they would look - call us to get those in tip-top shape for you!
Hillsborough Residents And Our Roof Cleaning Service
Your roof in Hillsborough should be as clean as anything and free of the muck and grime that makes you shake your head in shame. Have a roof that you can be proud of and one step to make that happen is by investing in Super Clean Power Washing LLC's roof cleaning service.
Our roof cleaning service rids your roof of dirt, grime, mold, algae, and so much more leaving behind a surface you can eat off of! Your roof will not only look clean but it will feel clean. Your roof will be protected from the harm that pollutants can cause it, like structural damage and water damage.
Roof cleaning is truly one of the best and cheapest investments you can make. Roof cleaning brings the security of cleanliness and leaves behind the worry about replacing your roof because you neglected your roof for far too long. So invest in the longevity of your roof by investing in Super Clean Power Washing LLC here in Hillsborough.
Plenty Of Pressure Washing Services Available In Hillsborough
Hillsborough residents can find the best and widest array of pressure washing services here at Super Clean Power Washing LLC. We have services that are tailored to fit your needs and leave you with long-lasting results. Pressure washing is quite the method and we wouldn't be able to deliver such stellar results without it.
But we do recommend you don't try pressure washing by yourself, as without proper training or experience it can be a bit dangerous to embark on. Leave it to the professionals who can guarantee results that are more than satisfying and easy to find here at Super Clean Power Washing LLC.