Offering Burlington Wood Restoration Services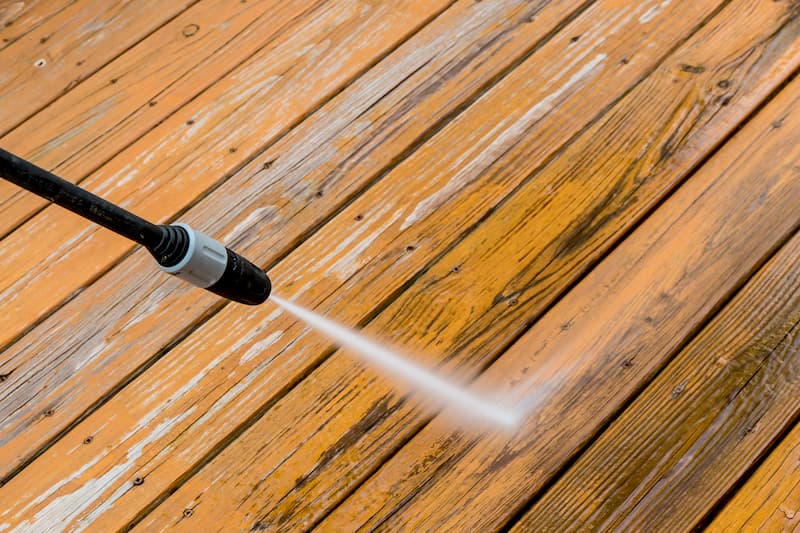 Right here in Burlington, Super Clean Power Washing LLC offers the best in wood restoration services. Our services are truly amazing and you'll see a noticeable difference almost as soon as we step onto your property. Our services are available for all clients, residential or commercial.
Whether it's for your personal deck or the deck at your business, we can restore the wood to make it look new and inviting. Please contact us for more information regarding our wood restoration services and any of the other many pressure washing services we have available here at Super Clean Power Washing LLC.
Wooden Structure Cleaning & Revitalization
Super Clean Power Washing LLC does more than just pressure wash surfaces. We can get the dirt, stains, and grime off your exterior surfaces, but we can also provide you with wood restoration surfaces that will clean and revitalize the wooden exterior surfaces you have on your property.
Years of exposure to the elements can lead to serious loss of color and life in wooden structures. With our services, your wooden structures will feel and look new. Our methods and techniques are unlike any other service out there and Super Clean Power Washing LLC can promise results that are out of this world. We have an excellent track record and our results truly speak for themselves.
Don't leave your wooden structures to wither away! Invest in wood restoration services and enjoy the structures you have for life.
Revitalize Your Property
Wooden surfaces are beautiful when they're maintained properly. If you have a lot of wooden surfaces on your exterior, the elements will affect them in more ways than you can imagine. This means your wooden surfaces will fade, wither, or even rot.
With our wooden restoration surfaces here at Super Clean Power Washing LLC, your wooden surfaces will have new life breathed into them. They will look brand new and what's better is that your property will look brand new as well. It's amazing to see what our services can do and what pressure washing in Burlington can do for your exterior surfaces.
So whether you're just looking for a simple clean or for complete wood restoration, Super Clean Power Washing LLC has the services to get your property looking inviting, clean, and new. We've got all sorts of services aside from wood restoration, including house washing, driveway washing, and more!
Recent Projects