Holiday Lights Installation To Help Property Owners Decorate In Burlington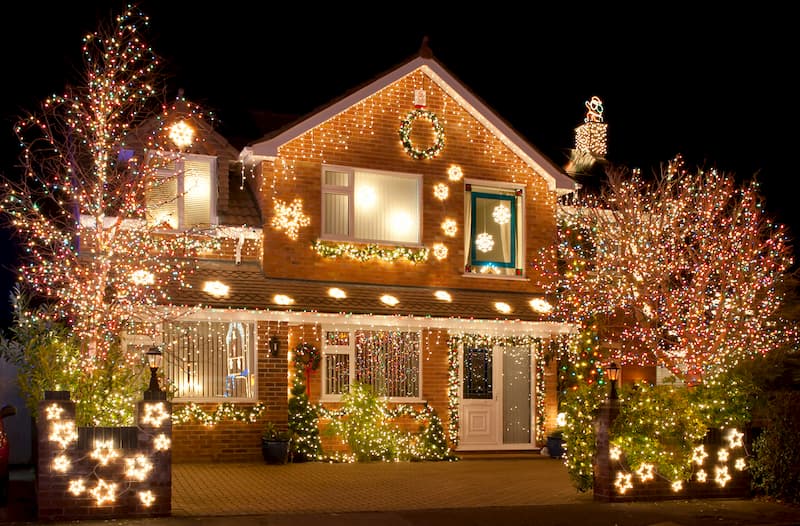 When the holidays roll around in Burlington, Super Clean Power Washing LLC is here to provide you with holiday lights installation services. We are more than just a Burlington pressure washing business, for we also can provide you with holiday cheer.
So when the holidays are approaching and you don't feel like breaking out the ladder (or your back), call us here at Super Clean Power Washing LLC and we'll provide you with the holiday lights installation services you need in addition to any of our available pressure washing services. We have services like house washing, driveway washing, and concrete sealing.
Christmas Decor Installer
Super Clean Power Washing LLC is primarily a pressure washing business. But we also deal with other services like sealing concrete and, when the time calls for it, holiday lights installation. Holiday lights installation services are not uncommon for pressure washing businesses, but you likely won't find quality services like ours anywhere else in Burlington.
Whatever the holiday, we can provide you with efficient and quality holiday lights installation services. We want you to experience the joy and ease that the holiday season brings us all without the sheer risk of climbing a ladder, especially in dangerous weather.
Bringing Joy And Leaving Risk Behind
Holiday lights installation can be tricky or even impossible for some homeowners or business owners, but we don't want you to miss out on the holiday cheer that lights and decorations can bring you and others. Our business is more than happy to take on the risk of stringing up holiday lights and decorations while you watch from the safety of the ground.
Holiday lights installation can be pretty dangerous and sometimes life-threatening for those who do not have the right ability or experience for it. Our pressure washers will put down their usual equipment and take your lights for you! We already have plenty of experience with heights, so hanging up your decorations and lights will be no problem for us!
So when you're feeling festive, be sure to contact the professionals here at Super Clean Power Washing LLC. We'll be sure to get in and out of your hair in no time, leaving you with bright lights and something nice to look at! We can't wait to help you out here in Burlington and beyond.