Prime Pressure Washing Company For Greensboro, NC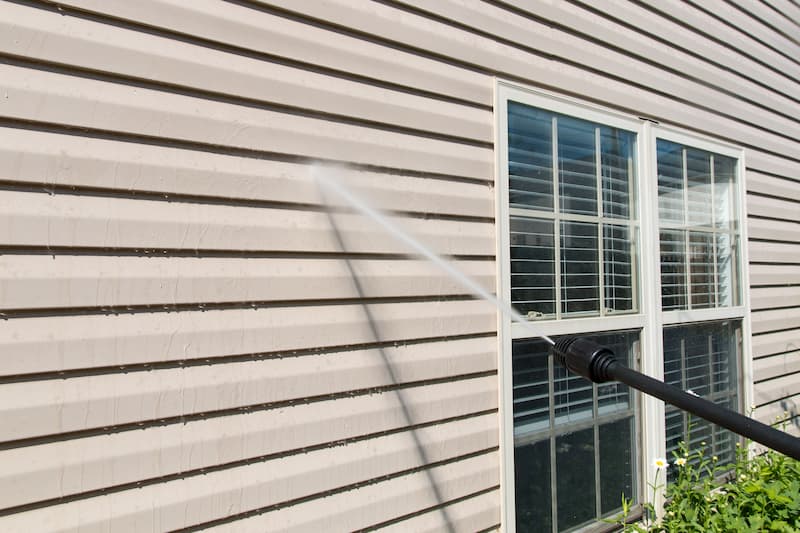 Greensboro residents have been in need of quality pressure washing services for a long while now. So it seems to be a great thing that Super Clean Power Washing LLC serves Greensboro residents and those in the surrounding area. We have an excellent and wide selection of pressure washing services that can fit any of your needs for your home or business, including:
Driveway washing
House Washing
Sidewalk Cleaning
Concrete Cleaning & Sealing
Wood Restoration
Holiday Lights Installation
And More!
We have plenty of pressure washing services available to you here in Greensboro and we'd love to have the opportunity to build a large client base, and that all starts with you! So take a long hard look at the state of your exterior surfaces and envision how you wish they would look - call us to get those visions to be a reality for you!
Greensboro Residents And Our Roof Cleaning Service
Roofs in Greensboro deserve the best service to maintain them and protect them for the long term. One excellent method of protecting your roof in Greensboro is by investing in our business's roof cleaning services.
Roof cleaning is about more than just getting your roof clean. Roof cleaning services are a preventative measure to protect your roof from the elements and from the harm that pollutants can cause. Therefore, roof cleaning is a fantastic investment into the longevity of your home.
So with Super Clean Power Washing LLC by your side here in Greensboro, you can trust that your roof is in good hands and will be much better off than how it orignally was found. We will clean your roof thoroughly and ensure that it looks and feels good for the long term.
The Best Pressure Washing Services In Greensboro
Residents of Greensboro can rest easy knowing that Super Clean Power Washing LLC is here to deliver the best pressure washing services. As you may know already, we have a wide array of services that will get your home or business looking fresh, clean, and new!
You no longer have to sacrifice quality or huge amounts of money to get the results you want. Our services are highly affordable and equally amazing in quality and efficiency. So Greensboro homeowners and business owners will always get the best of the best when they decide to invest in the services and experience of Super Clean Power Washing LLC.